Museum of Outdoor Art, Englewood, Colorado, Judy Anderson & Ginny Hoyle, poet — 2007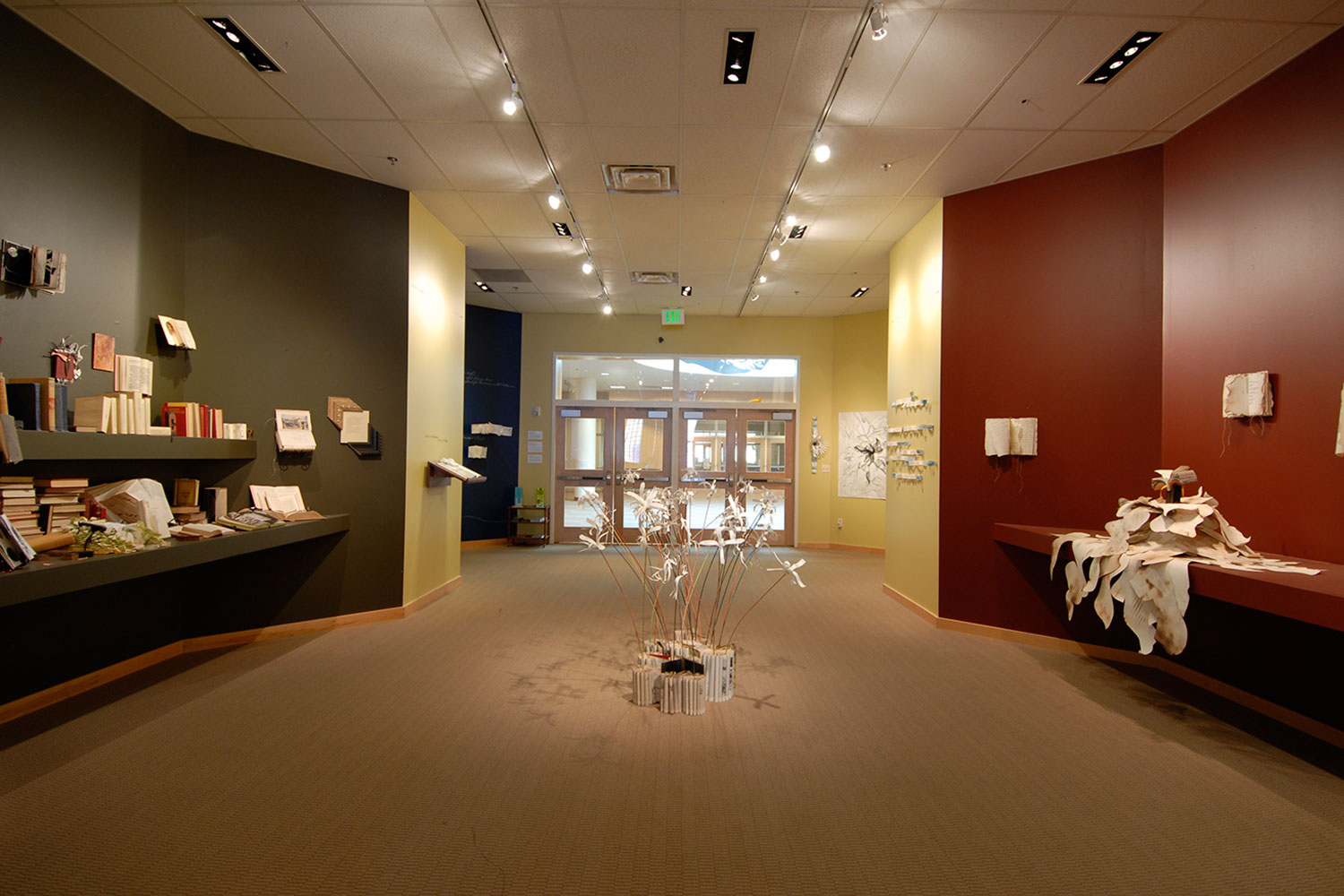 Playing with convention (a book of poems) the installation is a house of books built on poems. More than 60 altered books and 30 sculpted artist books were grouped in four related compositions that address the elements of water, fire, earth and air. Poet Ginny Hoyle says, "Poems are sorted into these categories, but sorted imperfectly, to give each section its own arc and to better reflect the rich messiness of life." The title is a reference to the earth itself—a house of clay "shaped by rivers, by rivers of air/and six million years of human hunger, love and war. They reflect a sense of coming home, embracing the experiences that shape our lives." Four "houses: comprise the installation House of Rivers, House of Fire, House of Clay and House of Air.
The full manuscript of 34 poems is presented in a traditional hardbound volume near the center of the exhibit, facing the Garden, a stand of long-stemmed wood and paper flowers inscribed with haiku, senryu, short poems and observations.