Volume 1:3, When We Were Birds
2011
Two book set; altered early 20th Century French Dictionnaire of Conversation: pertaining to the usage of women and young persons; Websters New 20th Century Dictionary of the English Language (1942)dictionaries (English and French); photographic images from Rome and Berlin, 1997-2002. Poetry by Ginny Hoyle. Steel table by Christopher Hecker. English volumes11 high x 4.5 wide x 24 long; French volumes 7 ½ high x 5 wide x 28 long. Pricing available upon request. The book is a part of the exhibition When We Were Birds.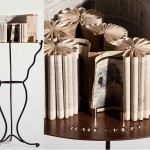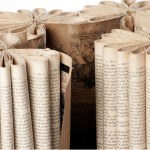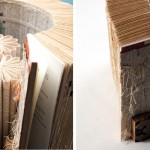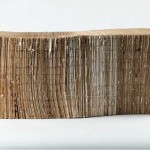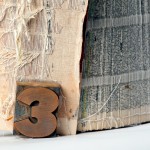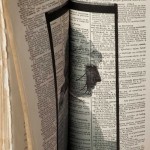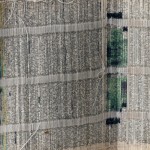 Half Crazy
When your mother is French, people say you're half-French.
When your mother is deranged, you know what you are.
I walked through my mother's madness
in a coat of hungry colors.
Her eyes, hypnotized by internal fires,
could not take me in.
To win her, I hung by my knees from low branches
of the family tree, reciting nursery rhymes
from her gospel of delusion. And failed,
finding none of her dark magic in my own mind.
When they took her away, I hid my heart
behind a dozen jars of her best jelly
and brushed my hair—
When she came home, I had no space to give her.
Not in the kitchen. No, not in my kitchen.
Not in my room where she paused, at last,
to ask about my day.
When she died she died fast, leaving me
to count the years I lived lost in her smoke.
So much unasked.
So much untold.
Now I argue with the wind,
beat fists against a wall of air.
Broken-hearted child—
invisible scabs on invisible knees.
Crazy how I never cried.
~ Ginny Hoyle